The RCA Selectron -- Air Force Cambridge Research Center Memory System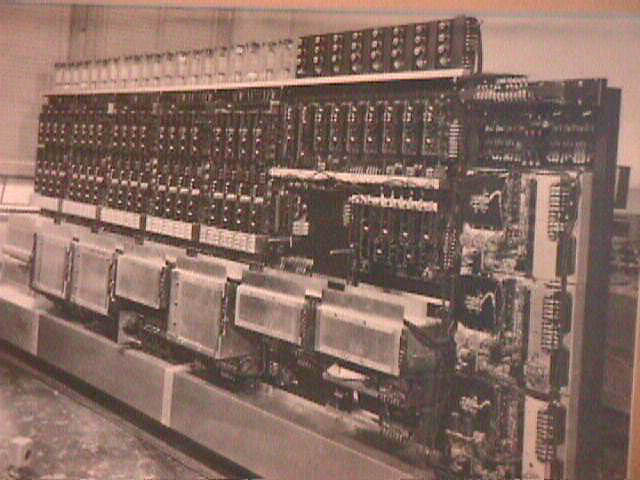 The 5120-bit memory was designed and built by the staff at RCA Laboratories in Princeton, led by Igor Grosdoff.
Project initiation date:
Delivery to customer:
Capacity: 5,120 bits; (quantity 20 each, SB256 Selectrons)
Cycle time: 16 microseconds;
Physical size: 4 metres (14 feet) in length (Eight 19-inch relay racks)
Power consumption: 6,000 Watts

.
.
.
.
.
.
Photos courtesy Richard O. Endres -- all rights reserved